Be the Best Guest Ever: Ten Event Resolutions We Should All Make in 2015
We've seen it all this year. Uncle Bobs photobombing ceremonies, hosts putting fake start times on invitations because their guests are always late. No one wants to be that guest. Here are a few resolutions we can all make avoid event faux-pas in 2015.
1. Unplug. Especially during important moments.
No one wants dozens of flashing cell phones in the background of a special moment. Unplugging allows you to be in the moment and allows the hired photographer to get the perfect shot. We strongly encourage powering down during key moments like traditional ceremonies, toasts, presentations, photo ops etc.
Exceptions: Feel free to take as many pics and hashtag away during dinner, dancing and candid moments. If you are hosting an event and crowd sourcing photos, assign one or two people to shoot key moments.
2. Don't high-jack the mic.
If you weren't invited to give a toast, don't. You may feel very emotional about that thing the guest of honor did that one time but this is not the moment to share. Just think, it's extremely painful for guests to sit through toast after toast. Also, if it's an HoF event, we'll just tackle you down (kidding . . . not kidding). Same goes for impromptu karaoke. Just don't do it.
3. RSVP se il vous plaît.
Don't shrug off RSVPing. There are often deadlines for ordering food, favors, beverages etc. Tracking down RSVPs is the ultimate event planning time suck. A timely RSVP saves your host energy hunting you down for a response.
4. Just dance!
If you came to a party, be ready to party. Resist the urge to hug the wall all night. Even if the Macerena is playing, just go with it. Your host will be grateful you hit the dance floor. Trust us, you'll feel good too.
5. Arrive on time.
Being fashionably late is just being late. As the event unfolds, there are often surprises throughout. You won't want to miss them and your host will be grateful you were there to share the moment.
Exceptions: Unless you know it's a free flowing event, where guests are coming and going (e.g., house parties, an informal get-together) resolve to arrive on time.
6. Know your limit.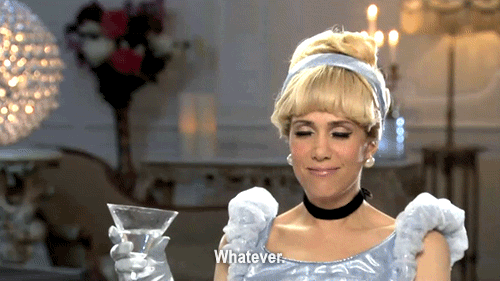 Tipsy  guests are festive. Drunk as a skunk guests are reckless. No one wants to worry about guests getting alcohol poisoning at the end of the night. Know your limits and cut yourself off.
7. Don't bring unapproved +1s.
No matter how formal or informal the event, ask before you bring a guest. If it's a formal event and a plus one was not added to the invitation, just don't ask. Guests lists are carefully crafted and your host put a lot of thought into who to invite and not invite. It doesn't matter why. Just respect their decision.
Exceptions: No exceptions to this rule. If you're upset you can't bring a guest, you can decline the invitation.
8. Dress appropriately.
If you are unsure of the dress code, ask the host. If attending a wedding or formal event, remember, skimpy outfits and white are never a good idea.
9. Stick to the host's registry.
Cash is always welcomed but if you are just going to get regular gift anyway, stick to the host's registry to avoid any gift faux-pas.
Exceptions: Thoughtful handmade gifts, family heirlooms etc.
10. If you are having an event, consult with a planner.
We can't make your guests be on time or make your cousin not were a dress with a plunging neckline. However,  we can help you put together strategies to make sure your events run smoothly and handle delicate situations. In 2015, don't go it alone. Give us a call or drop of a note at marisa@houseofflores.com.
Photo courtesy of Creatrix Photography